We are proud of being tidy, professional, reliable plasterers, so if you need dry lining in Didsbury then contact us today.
Dry Lining in Didsbury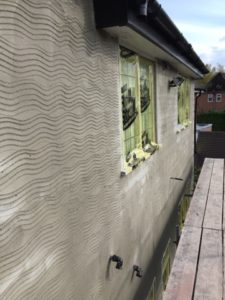 Here at CMC Plastering Company we take great pride in offering an all-round service tailored to your needs and requirements. We provide an excellent plastering service to go along with our great ceiling and partitioning services. All of our plasterers are experienced and capable of undertaking  dry lining in Didsbury to the highest of industry standards.
There's a lot of history to plastering and many diverse techniques and thoughts which go into the process. Dry lining in Didsbury is among them and our team are well versed in everything they need to know. You can just make them aware what has to be done, and where, and watch them work their magic.
Trusted For Dry Lining in Didsbury, Dry Lining in Stockport, Dry Lining in Cheadle
The Alternative to Traditional Plaster – Dry Lining in Didsbury
Dry lining in Didsbury is a good alternative to the standard and more traditional practice wet plastering. Wet plastering is exactly what people think of when thinking of plastering; wet plaster is applied to an area and is left to dry prior to it being decorated. Sometimes you won't need to wait that long or go that far, and that's when dry lining will come in.
There are many situations where dry lining in Didsbury isn't appropriate and you need to go with wet plastering. If we believe wet plastering is the better option we'll let you know. Typically though dry lining is a good idea and a very good alternative. Dry lining is faster and far less messy than standard plastering.
The Dry Lining Process
Dry lining is the process whereby sheets of plasterboard, basically premade and dried plaster, is fitted to an unfinished surface. This can be things like brick, masonry, or whatever else that needs covering. The plasterboard can also be applied directly to metal or wood stud partitioning. The plasterboard is fixed to the wall surfaces by nails, screws, or a drywall glue designed for this job. There's also the option to add a layer of insulation to the back of the dry lining to boost the thermal qualities of your property. If you attach the dry lining to a stud partition then the insulation can be added and it fills cavity spaces to make the entire thing more solid and secure. There's a helpful article available here on homebuilding.com which will give you an even better idea of the features and benefits of dry lining.
Contact CMC Plastering Company Today – 07434 879 796