We're proud of being professional, tidy, hard working and reliable commercial Didsbury plasterers, continually completing every project to a high standard.
Commercial Plasterer in Didsbury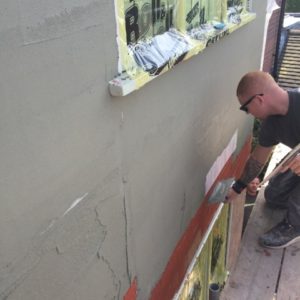 As a business it's only natural that you want to make sure that the trades-people you hire for plastering and additional services will prove to be efficient as well as cost-effective. When you come to CMC Plastering Company for commercial plastering in Didsbury make no mistake- you'll receive impeccable service from seasoned professionals who take pride in offering you total reliability, excellent quality and competitive pricing.
With more than 20 years experience on commercial plastering assignments large and small throughout Didsbury and beyond, you can be assured you have remarkably experienced and qualified plastering professionals for a top quality finish to all your internal and external plastering work.
Contact CMC Plastering Company Today – 07434879796

Commercial Plastering in Didsbury, Commercial Plastering in Stockport, Commercial Plastering in Cheadle
Highly Qualified
Our City & Guilds qualified staff are skilled in a range of commercial and domestic installations and work with a range of internal plaster and external render finishes, including British Gypsum plaster systems. These, and our cement and sand renders, taped seamless jointing to plasterboard are all finished to a quality standard and sure to last.
Whether it is hand or machine applied, we take great pride in offering the highest quality finish on commercial plastering in Didsbury for projects large and small for the best value for money in the area.
Contact CMC Plastering Company
With more than 30 years of experience operating in both the domestic and the commercial sector we can provide you with the experience you need when hiring contractors for large scale commercial plastering in Didsbury. You can relax in the knowledge that you have professionals with the expertise, experience and credentials to provide superb results.
If you want to discuss a particular plastering project please contact CMC Plastering Company directly.